DIY Plastic Surgery (Buttock Augmentation) Investigation
Article Published On: TheDoctorsTV.com Sept 11, 2014
CBS Television's The Doctors recently aired a very interesting segment on the potential dangers of DIY Buttocks surgery. It was aired September 11, 2014 and can be watched at TheDoctorsTV.com, http://www.thedoctorstv.com/episodes/teen-prank-gone-wrong-surprising-salmonella-risk-freeze-away-saddlebags.
Buttocks implant surgery has become one of hottest trends around the world for increasing butt size. There is no doubt that Hollywood has had a great impact. Patients spend thousands of dollars to gain the look they desire. Buttock implants are completely safe when supplied by a qualified cosmetic surgeon and can cost in excess of 10K including the anesthesiologist.

This is where the challenge begins for individuals that want the look, but do not have the financial resources to have them surgically placed. They are going online looking for DIY buttocks fillers that are a fraction of the cost of plastic surgery, however as The Doctors report found the dangers can cost substantially more should a problem occur and it's very likely this could happen.
DIY buttock augmentation kits are readily available to purchase over the internet for as low as $99 for 250 cc. It takes only days to receive this black market hydrogel injection. After testing this filler, The Doctors found that 99% was water and 1% hydrogel. Others have had contamination and get this, super glue! The results have proven that the company's claim is false and that the product is unsafe for human use. Even more shocking is the included directions for use.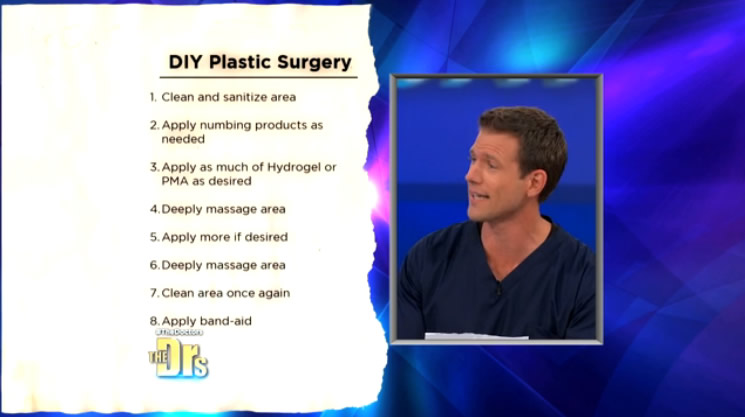 DIY fillers are not FDA approved nor should anyone perform their own surgeries. These procedures need to be performed in a safe and sterile environment by a physician. Performing DIY procedures can cause scarring, disfigurement and high probability of infection and in some cases death. There are only two safe ways to increase butt size which are buttocks implants and injecting the patient's own fat.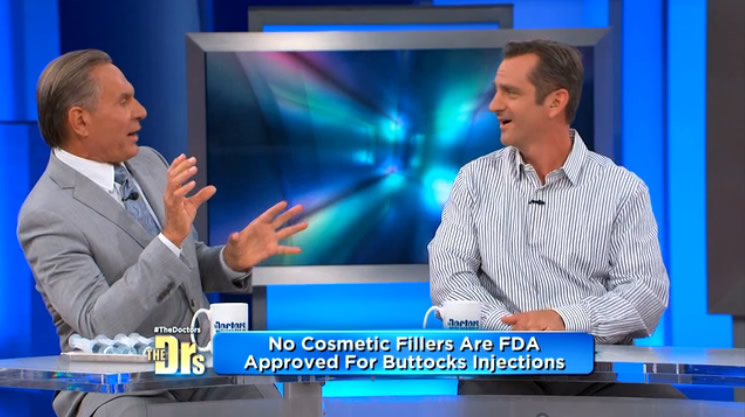 DIY buttock augmentation kits pose a large potential risk to patients, possibly resulting in large hospital bills and significant complications with a $100,000 hospital bill and that's if you're lucky enough that it's not fatal. There are many examples online that show these fillers are poisonous to your body.
In a related story on DIY buttocks Apryl Brown (image below) lost her hands, feet and the flesh around her buttocks and hips in 27 surgeries. Read the story here, DIY plastic surgery leads to horrific injuries.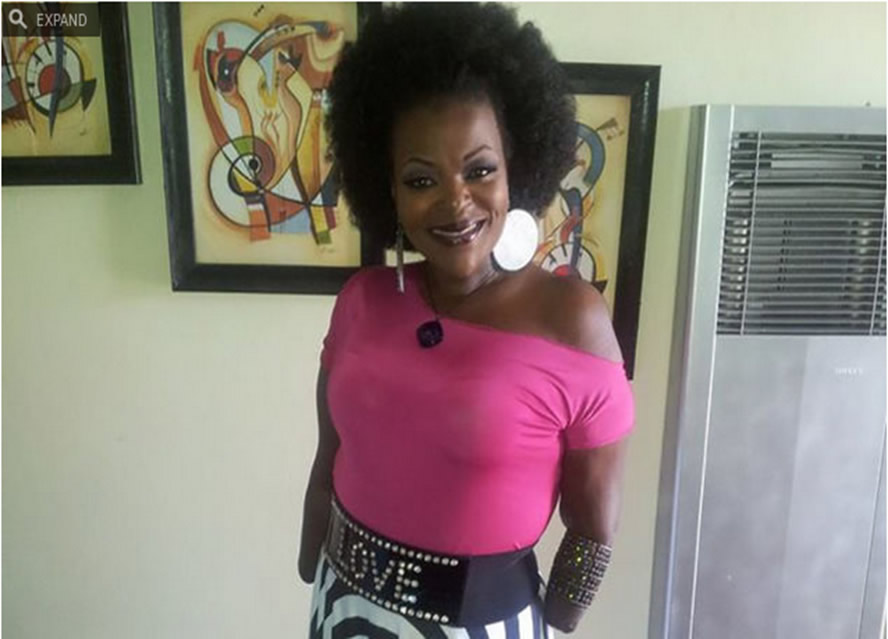 This is a direct quote from Apryl, "I didn't think about losing my children. I didn't think about leaving my mother," she said. She thought instead of how death would feel. "Although I will be dead, I will not be in pain anymore."
"That searing pain came from an unimaginable source: a silicone filler, like the one Brown assumed plastic surgeons use daily. Hers was injected into her buttocks, with the hope of improving her appearance." (From CNN)
If you are interested in learning more from an experienced cosmetic surgeon that specializes in body implants and has performed over 30,000 procedures please proceed to this website address, https://www.drchugay.com/procedures/body-sculpting-surgery/buttock-implants.
Dr. Paul Chugay Reviews DIY Plastic Surgery Investigation – DIY Buttock Augmentation Surgery
https://www.drchugay.com/wp-content/uploads/2019/02/Chugay-cosmetic-surgery-logo-best-body-implants-logo.png
0
0
Dr. Chugay
https://www.drchugay.com/wp-content/uploads/2019/02/Chugay-cosmetic-surgery-logo-best-body-implants-logo.png
Dr. Chugay
2014-10-02 16:17:35
2017-07-11 14:18:59
DIY Plastic Surgery (Buttock Augmentation) Investigation