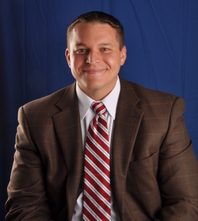 June 11, 2012
To all my Dear Patients,
This year marks many wonderful events in my life!
The first event is the anniversary of our practice; it's now 35 YEARS! I have been serving all of you for the last thirty-five years and with God's help I would like to continue serving you for many more years, to help you look and feel better.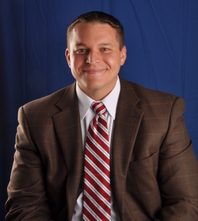 Marking another special event is my son's arrival into our practice. Paul Chugay, MD will be joining me after six years of very grueling work and studies in the fields of general and cosmetic surgery.  He is ready to start practice with me starting this July!  July 1st HOORAY!  I am very excited as I've been waiting for him for many years to come and join me at work. I wish him great success and I hope that you will have Dr. Chugay for many years to take care of you and all of your cosmetic needs.
To celebrate these two great events, Dr. Paul Chugay is offering to you a 25% discount on all the procedures that he will do surgically, including Botox and Fillers (offer does not apply to cost of anesthesia). It's a wonderful opportunity for you to take advantage of this offer for the next three months: JULY, AUGUST, & SEPTEMBER. At the end of September all fees go back to regular price.
I have just returned from a very exciting seminar in Colorado to explore new technology in the field of aesthetic surgery: High Definition Liposculpture. The technology involves use of VASER, which is a very powerful laser that helps to liquefy the fat in your body. Once that fat is made liquid with the aid of internal ultra sonic waves; the fat is removed with very thin cannula aspirators. The results are incredible. One can sculpt out a six-pack on a man's abdomen, sculpt out a beautiful back when a person has quite a bit of fat in the hips, lower back, and upper back. Now , we can give you a body like Thalia or Kim Kardashian for that matter.  Now, I can truly sculpt you out like a sculptor and create the shape that has always been there but covered up with all that fat.
Even people that have small amounts of fat are great candidates for VASER. People that work out and exercise and just want more definition to their body can be made to look even better. There are only a couple of specialists in the world that do this procedure well.   I have just completed  training with some of those experts. Their fees are astronomical … $20-25 thousand dollars per procedure. I will not charge you that for the next 3 months. I will charge you, what I usually charge you, plus you will get a 25% discount. Here is an opportunity for you to sculpt out your bodies and look your best for the summer.
Our next Botox Party is September 22ND, 2012, please mark your calendars make sure you RSVP by scheduling your space so that we can have sufficient hors d'oeuvres and champagne.  The Botox is $100 per anatomic area and the fibrin is $250 per/ml. Both of these are about half the price of what I usually charge. Mark another important date July 14, 2012. We will be having an open house at the Long Beach Clinic, to welcome my son to the practice. We will also have free consultations, for any of you that want to have any additional procedures, or any of your friends or family. It's going to be a Saturday; even those that work can come! Looking forward to seeing all of you.
Warm Regards,
Your Aesthetic Plastic Surgeon
Nikolas V. Chugay D.O